The Rio Rancho LED Conversion Project
The Rio Rancho Arterial Street LED Conversion Project will improve safety & energy efficiency by upgrading street lights on major and minor arterial roadways throughout Rio Rancho to new LEDs with Smart Nodes.
What is the Rio Rancho LED Conversion Project?
The City of Rio Rancho is proud to partner with Dalkia Energy Solutions, EDF Group to upgrade the city's infrastructure through a more energy-efficient and cost-effective street lighting system. Under the 15-year agreement, Dalkia will serve the community by installing, upgrading and maintaining LED lighting and smart nodes on arterial roadway City-owned street lights.
Through the Works Phase of this project (approximately $1.1 million), Dalkia will upgrade 1,207 City-owned arterial street lights to LED luminaires with a remote-monitoring smart node system. The LED conversion of the street lights is expected to commence in August 2023 and is expected to take approximately three months to complete.
Through the Services Phase of this project, Dalkia will maintain the 1,207 upgraded street lights for 15 years at an annual fee of approximately $62,000, via a Key Performance Indicator-based framework.
The approximate 2,300 remaining City-owned street lights not included in this project will continue to be maintained by PNM. These street lights could be upgraded to LED and maintained by Dalkia through future project phases with additional funding.
The map below shows the lights that will be converted to LED and maintained by Dalkia as a result of the project.
To view the implementation schedule, broken down by project segments, please see the file link below. Bi-weekly progress reports will also be added at a regular cadence during construction.
Updated Implementation Schedule
Biweekly Progress Update #1 09/06/23
Biweekly Progress Update #2 09/18/23
Biweekly Progress Update #3 10/03/23
Biweekly Progress Update #4 10/16/23
Biweekly Progress Update #5 10/30/23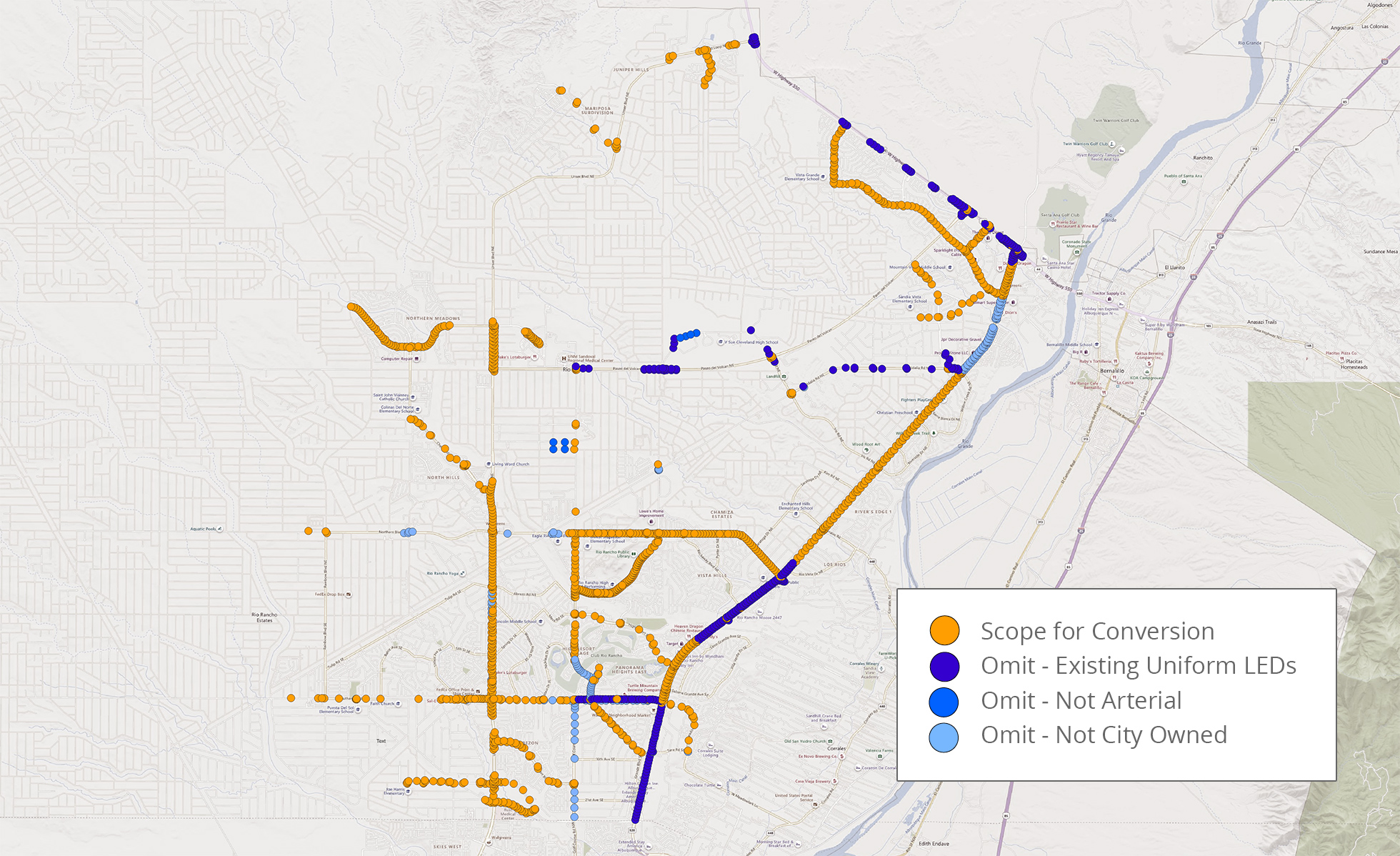 Project Benefits
The City of Rio Rancho is proud to partner with Dalkia Energy Solutions, EDF Group to upgrade the city's arterial roadway lighting infrastructure through a more energy-efficient and cost-effective LED street lighting system.
There are many benefits to this investment. Because LED luminaires use dramatically less energy, the on-bill electricity savings will pay for this initiative, over approximately 10 years. In addition to the energy savings, all new LED luminaires will be fitted with Smart Nodes for remote monitoring for outages. Further, operational efficiencies will be created within the Public Works Department at the City, as existing personnel will dedicate more time to traffic signal maintenance and other duties. Finally, Dalkia is bound to Key Performance Indicators such as maximum outage rate and minimum response time, which means the City is guaranteed an extremely high-level of service.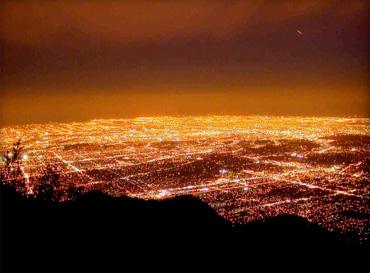 View from Mt. Wilson before LED Retrofit Project
(Los Angeles Basin, 2008)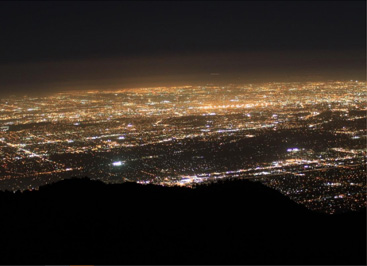 View from Mt. Wilson after LED Retrofit Project
(Los Angeles Basin, 2012)
The current high-pressure sodium street lights are outdated, leading to problems, including:
High failure rate
Consumes enormous kWh annually compared to new technology
Little or no shielding, allowing light to spill upward into the night sky and into homes
Long delays and unreliable repairs
The new LED street lighting system will provide many benefits, including:
Extremely low failure rate, 4x longer life span
Saves over 1 million kWh annually
Strong, reliable maintenance—maximum 5 days for repair
Smart technology allows for automatic outage reporting
Full cutoff fixtures guarantee zero uplight, with additional shielding options available
Safety improvements with more consistent, higher-quality lighting
Light shining only on streets and sidewalks, reducing sky glow
We want the community to be informed throughout the duration of the project. To help accomplish this goal, we're providing a brief overview of some of the terms you might hear.
Lumen Output (lm)
The total visible light in all directions or the sum of candela measurements.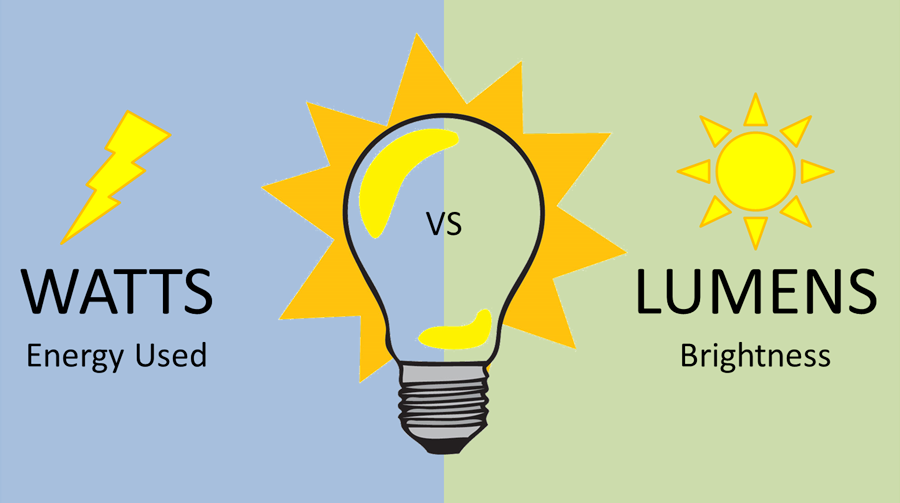 Input Power (Watts)
The electric power consumption of light fixtures. Watts are comparable to fuel consumption, while lumens can be compared to miles traveled.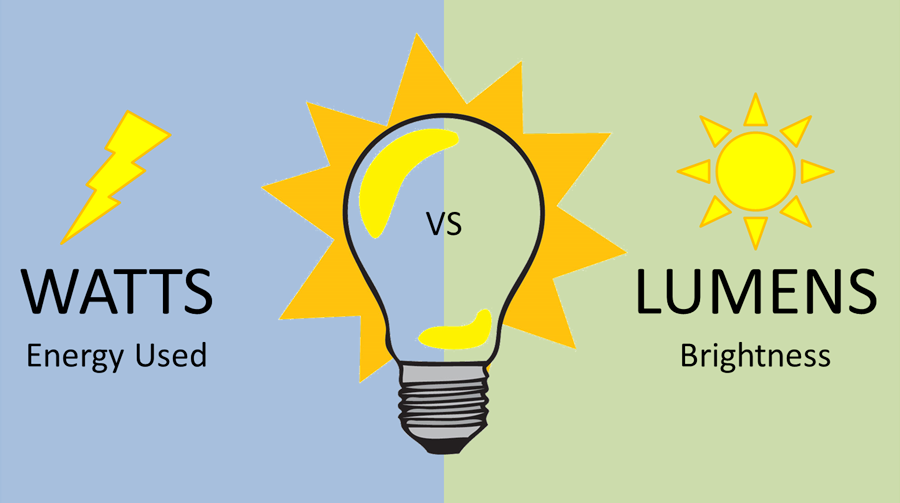 Correlated Color Temperature (CCT)
The temperature of the lamp measured in Kelvin (K). A hot object emits a certain color (or wavelength) depending on its temperature, with lower temperatures appearing red and high temperatures appearing blue.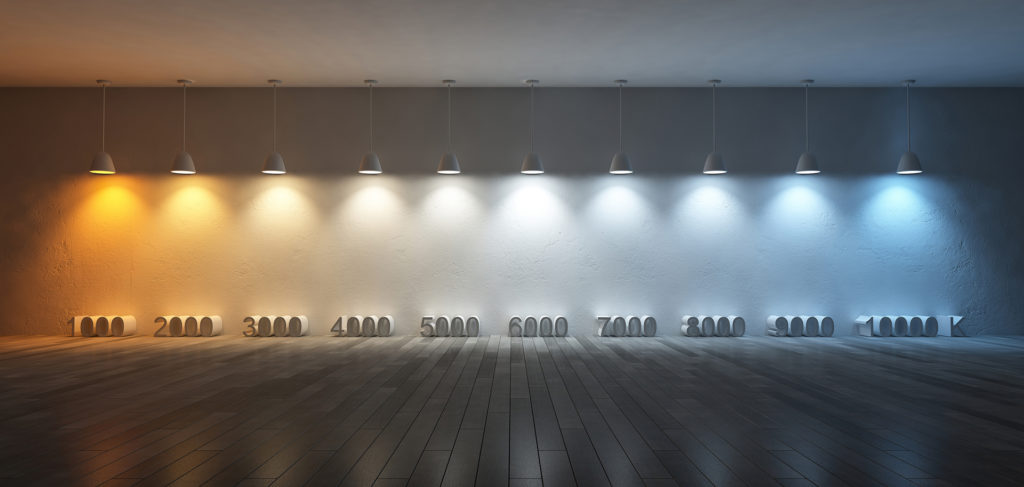 Light Distribution
The throw of the light pattern surrounding each luminaire. Light distribution patterns can be further shaped by additional shielding.

Cut Off
The amount of light allowed to spill above the horizontal plane of the fixture. All new LED fixtures will be "full cutoff," meaning they provide 0% uplight. They also restrict backlight to the sidewalk, providing optimal application coverage without scattering light where it's unwanted, like on private property or in house windows.

Shielding
An easy and effective method to prevent light trespass—shields block light from unwanted areas and direct it back toward the road. LEDs installed through this project will be capable of receiving additional shielding to improve resident comfort as needed.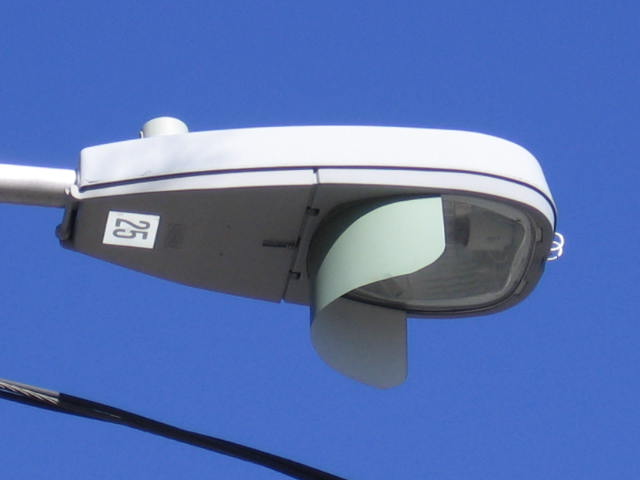 Communication and Construction Updates
This website will act as one of our primary lines of communication with the public, providing you with:
Project updates
A forum for outage and maintenance reporting and follow up